<b>Name:</b> Nicki
<b>Age:</b>17
<b>Location:</b>San Antonio, TX
<b>Sexuality:</b> Straight
<b>Boyfriend/girlfriend & if yes, post a picture:</b> Yes, his name is Evan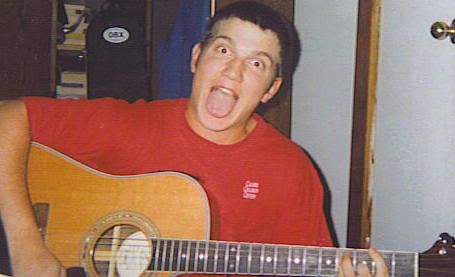 <b>10+ Bands/Singers:</b> Bowling for soup, Story of the Year, Simple Plan, Ashlee Simpson, Kelley Clarkson, Evanessance, Kenny Chesney, Sugarcult, Papa Roach,Rascal Flatts... I like all types of music
<b>5+ Movies:</b>The Notebook, Ocean's Eleven, Thirteen, Tommy Boy, & Romeo and Juliet
<b>3+ Books:</b>The wind blows backwards; Sara,Dear; & Where the Red Fern Grows...awww
<b>5+ T.V Shows</b> The Real World, Simpsons, Cheaters, Montel, I love music videos
<b>What do you like about yourself most:</b> I like that I am open to new things... most of the time
<b>What do you hate about yourself most:</b> the fact that I am fat but hey doesn't everyone think they are?
<b>What's one word that best descirbes you:</b> crazy
<b>Promote us in two places and show the links:</b>http://www.livejournal.com/users/pimpinfreckles/45797.html?mode=reply http://www.livejournal.com/community/_evanescence_x/280061.html?view=1437181#t1437181
<b>Why do you want to join?</b> because I think this would be a community where this people kick ass
<b>Make us laugh:</b> i have three balls, actually that's kinda gross...lol
<b>Your opinions on...</b>
<b>Abortion</b> worng unless raped
<b>Same sex marriges</b> whatever floats your boat
<b>The War in Iraq</b> It makes me sad but... there's nothing my voice can do.
<b>Labels</b> why? they don't mean a thing after high school
<b>Australia</b> alright mate!
<b>What do you think of these artists</b>
<b>My Chemical Romance</b> nice sound and the lead singer is hott!
<b>Britney Spears</b> skank
<b>Ashlee Simpson</b> she's cute and can sing really good. I like her sense of style
<b>Slipknot</b> they have some awesome songs
<b>Muderdolls</b> havn't really listned to em
<b>Avril Lavigne</b> she's old news
<b>Eminem</b> uhm... he's ok but he freaks me out sometimes
<b>Now 4+ pictures of yourself (if you dont ave any dont worry =D)</b>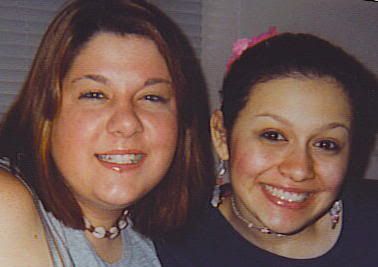 sorry only pic i have right now... i am on the left.
<b>And on 150x150 picture. (if you dont have one please post one here so I can resize it)</b>

Ok here it goes!!!